Planning
Based on demand driven by sales, the production team is able to do effective planning on what is mostly required to be produced.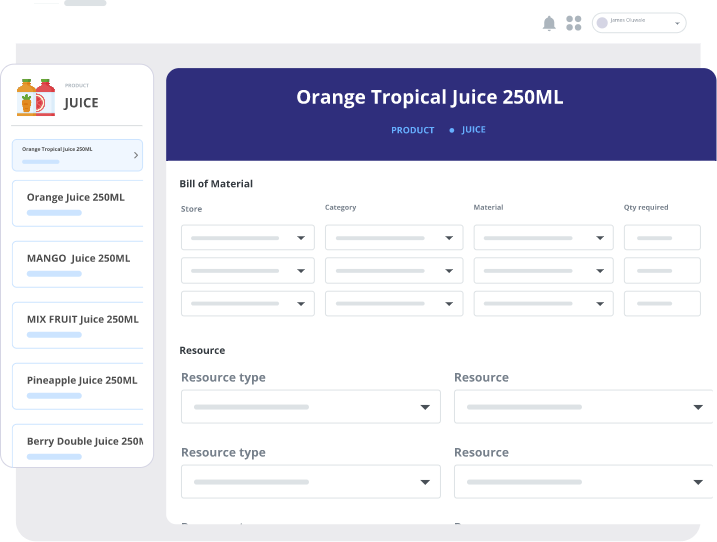 Request Bill of Materials
To foster consistency in production, the team is enabled to request a bill of Materials for a particular product. This allows for a grouping of all materials related to the specific product to be requested at once.
Work Order Request
The lifecycle of production is initiated by raising a work order request. These requests are driven by demand from consumers or forecast against stock levels in the warehouse. The work order status can be monitored at every stage in the production cycle.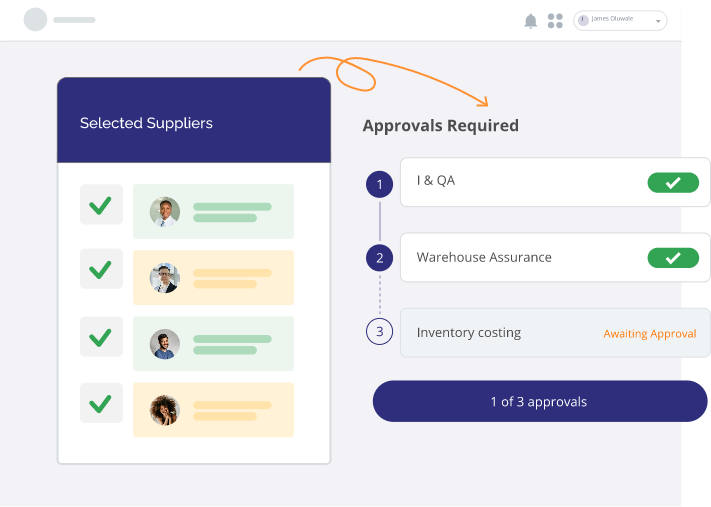 Approvals
Approval management improves checks and balances to the quality control process, which in turn improves the quality of the products. Different levels of approvers can be set up to ensure regulatory compliance.
Production Batch & Expiry Request
The Production Manager is enabled to request for batch number based on the configuration for a product. This feature also generates Best Before or Expiry date after Production.