Managing Your Business Operations With Simple Technology
Several areas within business operations, such as manufacturing, supply chain, service delivery and sales can be automated and optimised with simple technology.
Automate Business Processes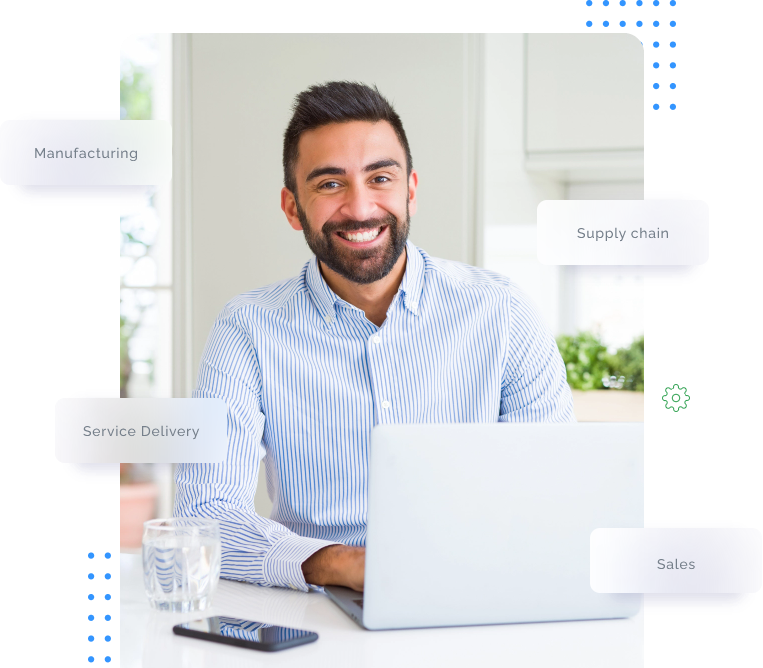 Why business processes is optimised with simple technology
Majority of business processes can be automated. In doing so provides the ability to reduce costs, improve efficiency and enhance customer satisfaction. It replaces manual tasks with automated business tasks.
Reduced Business Costs
Automation is the way to reduce business costs by eliminating or cutting down on work that humans are required too.
Improved Business Performance
The quality of a company's business performance is directly related to how efficiently they operate. Achieving peak efficiency and productivity often requires some form of automation, which is data-driven in nature
Customer Satisfaction
A company's success starts with its customers. This is why it pays off for companies to invest time in automating the customer experience, allowing them to interact with people and do business more efficiently than ever before!
Operations Process Management
For example, company websites that use business process automation can provide customers with real-time information and the ability to conduct transactions with very little human intervention
Reduced risk of business failure
Improved operations results in better business performance. This in turn causes an increase in revenue, thereby reducing risk of business failure. It also creates an opportunity to access new markets allowing for expanded services.
Enhances Business Productivity
The future of work is in automation. A recent study by Gartner found that 80% of business process tasks can be automated, leading to a significant increase in productivity and efficiency for your company's employees. It allows you to automate the most tedious and time-consuming tasks, which in turn reduces cycle times with faster decision-making processes.
A flexible choice of single or integrated software applications